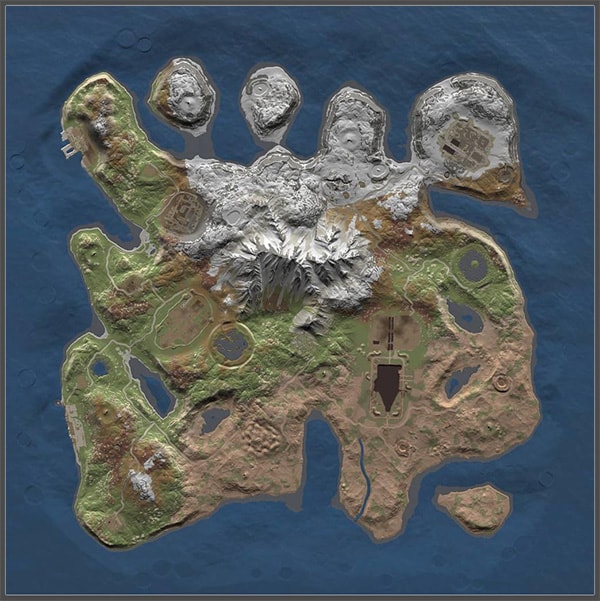 Rust Maps
You can now have look at the map you want to play on right on Just-Wiped. We generate Procedural and Barren Maps and show them within the server information, as soon as the maps are available.
Explore
You can use the detailed map pages, to explore the map, see what monuments are present and where they can be found. You also get information about the biomes to find the best place to setup your base.
Search
Besides the maps gallery you can search the database for the perfect map. You can filter monuments, map size as well as the biome allocations. Maybe in the future more filter options will get added. If you have any ideas, drop us a tweet or facebook post.